Looking for an interesting, new location in a reasonable distance from home, I decided to visit Zugspitze in German Garmich – Partenkirchen.
I had a working Saturday, so after 2:00 PM I set off and around 10:00 I checked in at the gasthof.

The skiing took place on 15-16 April. Zugspitze is a small resort (about 20km of slopes) located near the glacier by the highest German summit (other slopes in Ga-Pa resort were already closed).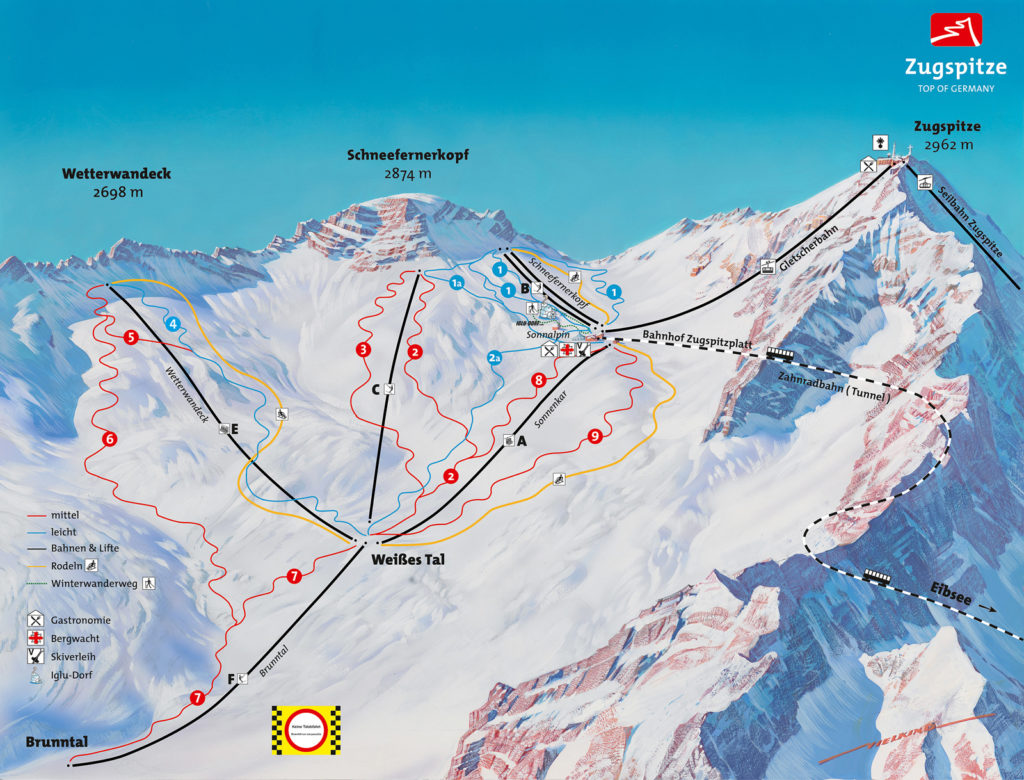 The resort can be reached by a new,  large (120 passenger) gondola, with an impressive elevation (900-2900m). An interesting alternative however is getting to the glacier by train. It departures from Ga-Pa and after 75 minutes of travel, partly involving climbing up the tunnel in the mountain, it reaches the station located by the glacier near the top of the mountain.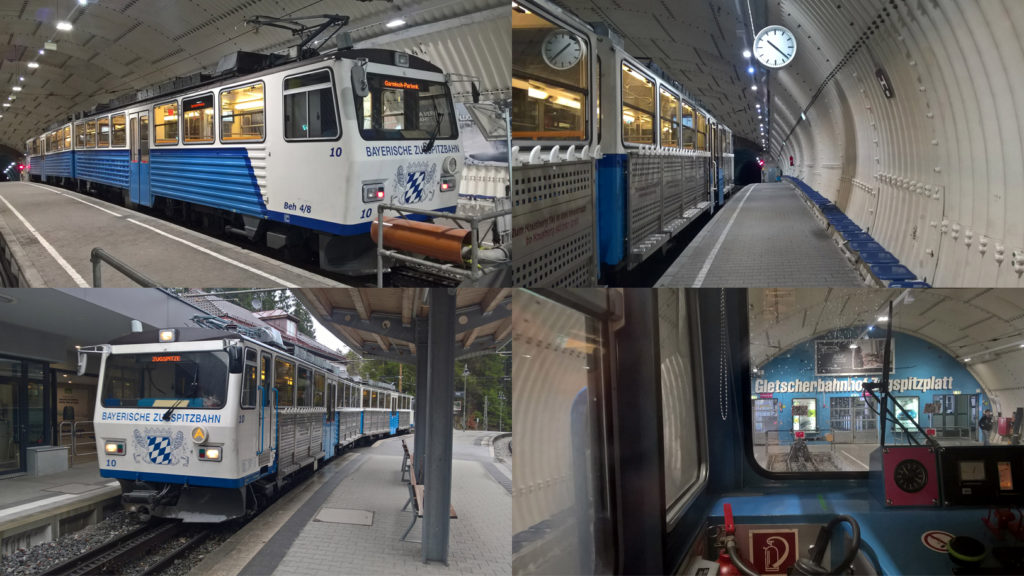 The round trip is pretty expensive (45 euros), but the ticket also works as a skipass, as the lifts in the resort have no gates.
An interesting fact: at the glacier there is a chapel where masses are held every Sunday at 12.00.
The slopes themselves are nice; they are neither especially wide nor long (up to 2.5km), but most of them have a decent inclination, and the whole resort is picturesquely located. Gastronomy is very decent and there's also a large, modern ski-rent.
During my visit there were some kind of "Chinese days", so there were a lot of Chinese people in the resort, constantly asking me whether I did not need a picture of myself  against literally everything in the background 😉
But it was only on Sunday, because on Monday, when the weather worsened (rain in the valley, and snow and frost in the resort), there was practically no one in the resort and I could have all the slopes just for myself (and that is what I did).
Frankly speaking, the day before – Sunday – was not particularly crowdy neither:
During the visit to Ga-Pa I also visited the ski jumping hill, that hosted the winter games in 1936. Quite a piece piece of history.