And so it snowed…
After snowless season's kick off I have revisited Hintertux Glacier on November 1st and this time there was some proper skiing.
After heavy snowfall in the last days of October the conditions were very good, however I still remember beginning of November 2016, when the temperature dropped down to -16C, the slopes were open down to the Sommerbergalm station at 2100m and the entire Tuxertal valley were covered with snow.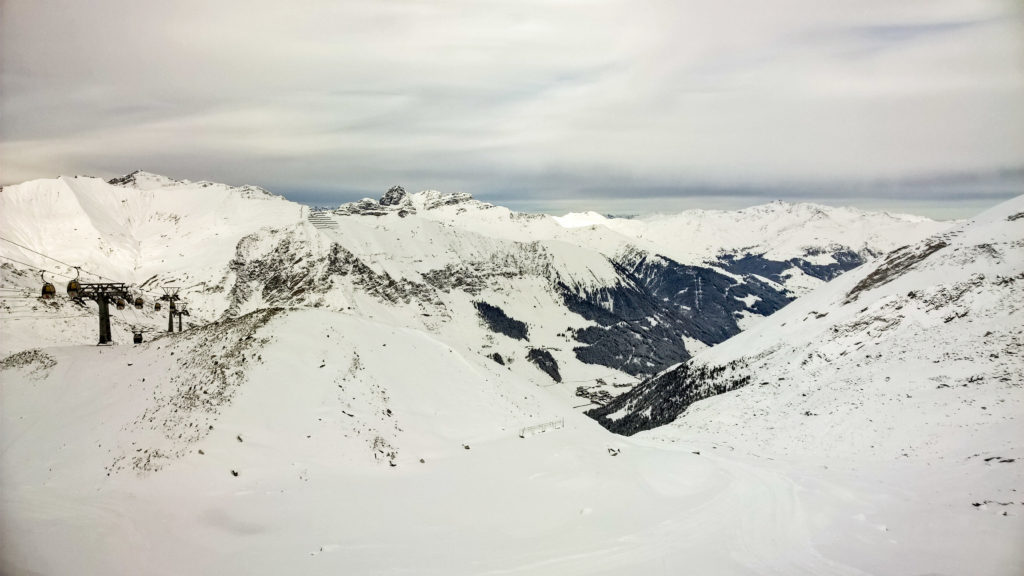 Not to complain I must admit, that the skiing itself was great, despite few unexpected adventures.
Firstly, I didn't take any ski trousers with me. I saw people skiing in jeans many times, but that wasn't really an option… I considered buying new trousers, but the cheapest pair cost 230 euros, which is pretty as much as my budget for a 3-day ski trip to Alps, including, skipass, accommodation and fuel…
Luckily I found out that you can rent not only the equipment, but also clothing and there I was, skiing in trousers from ski for just 12 euros/day 🙂
Secondly, I was busy taking picture on a windy day, and I haven't noticed that the wind had blown my glove down the slope. It was not in my sight and after checking the slope while slowly skiing down I was pretty sure it would stay forever in the abyss of the glacier. And skiing with bare hands was not an option neither…
Then, at the very end of the slope, I found out, that somebody had picked it up and put on a pole! And so I was saved again! Thank you, unknown fellow skier!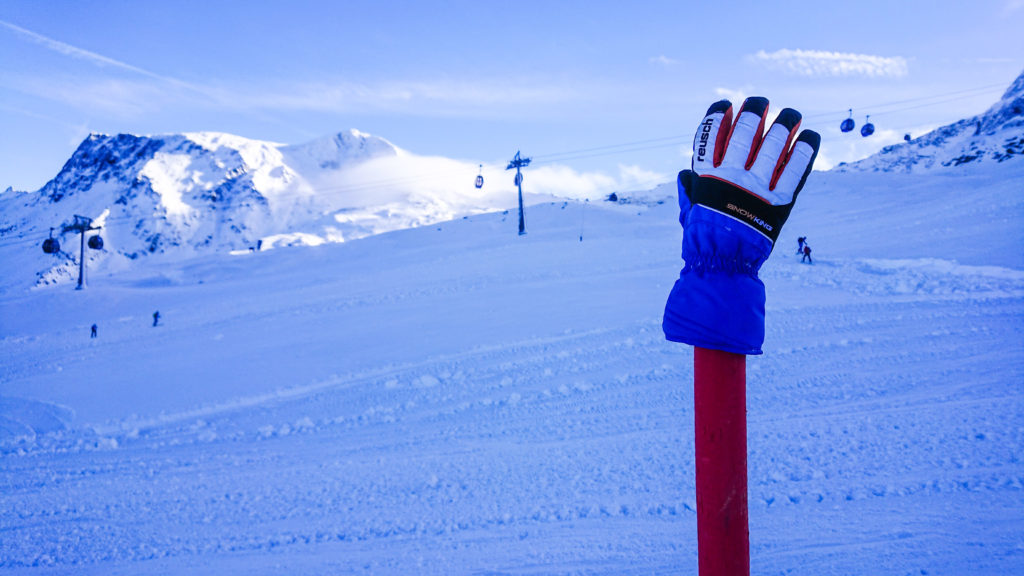 And so the trip was great 🙂