Seasick while skiing? Why not! The April trip to the Zugspitze was full of new sensations.
(1) First of all, this year I took a train trip up to the glacier. The train leaves the station in Garmisch-Partenkirchen and climbs the tunnel hollowed in the 1930s up to 2700m above sea level. You get off at the glacier station and ski right away!


The other way to get to the ski resort is the new cable way.
On the first day, the conditions were great:
(2) Secondly, for the first time ever I got seasick while skiing, due to the terrible fog and visibility of a few meters. After several meters of skiing I felt like throwing up like I did on a ferry on Baltic sea….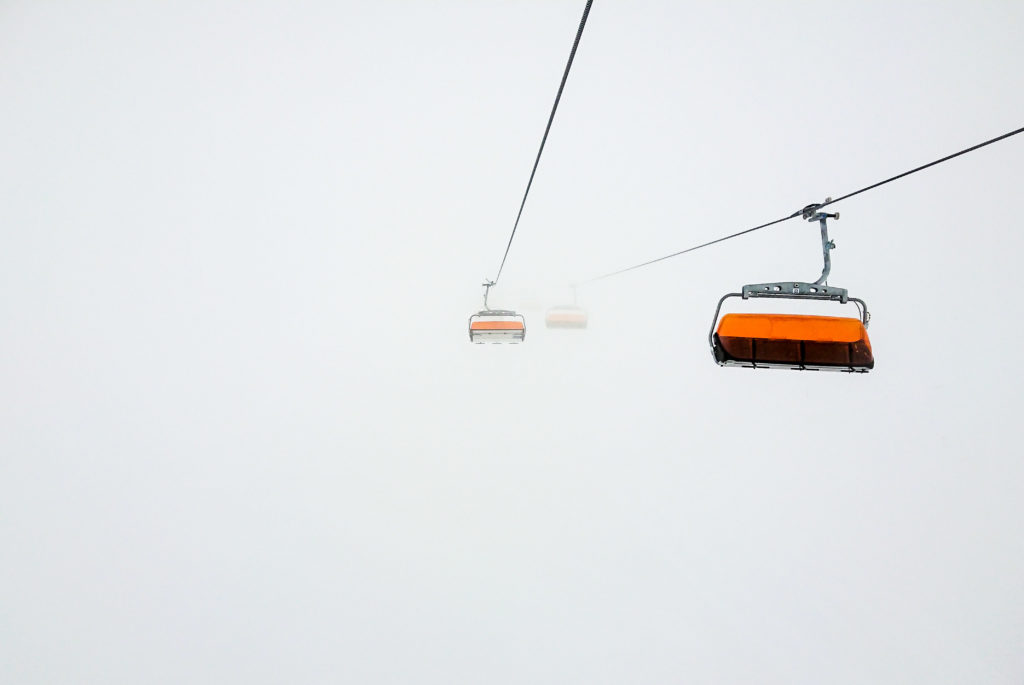 Here's my GoPro footage…
The sun was just above the ski area – at the very summit of Zugspitze, where you could admire astonishing views and some alpine street-art 😉
(3) Thirdly, on Palm Sunday, I could visit the chapel located by the glacier. That church – the highest located temple in Germany, consecrated nearly 40 years ago by Bishop Ratzinger, hosts a holy mass every Sunday. My friend decided to take part in the mass and it turned out he was the only one to attend, except for the priest, of course. He was provided with psalm book and offered a sip of alter wine, so everything went by the book ;)🙏
All in all – it was fun;)