One of my this year's summer destinations was Bornholm. Despite 40 cm of new snowfall and absolutely wonderful skiing conditions in the Alps, I drifted onto a Danish island, where there is little snow (even in winter), but there is a lot of water.


As for water sports, you can try different ones here – kayaks, kite surfing, wind surfing or the so-called "stand up paddle" (SUP).
And it was the last one, called "surfing for retirees", that I decided to try.
All in all, it's fun. This sport, originating from Hawaii, does not require long training, and waving a paddle provides moderate effort and allows you to move away to a safe distance from loud sunbathers and beachgoers (not that there are many of them on Bornholm…)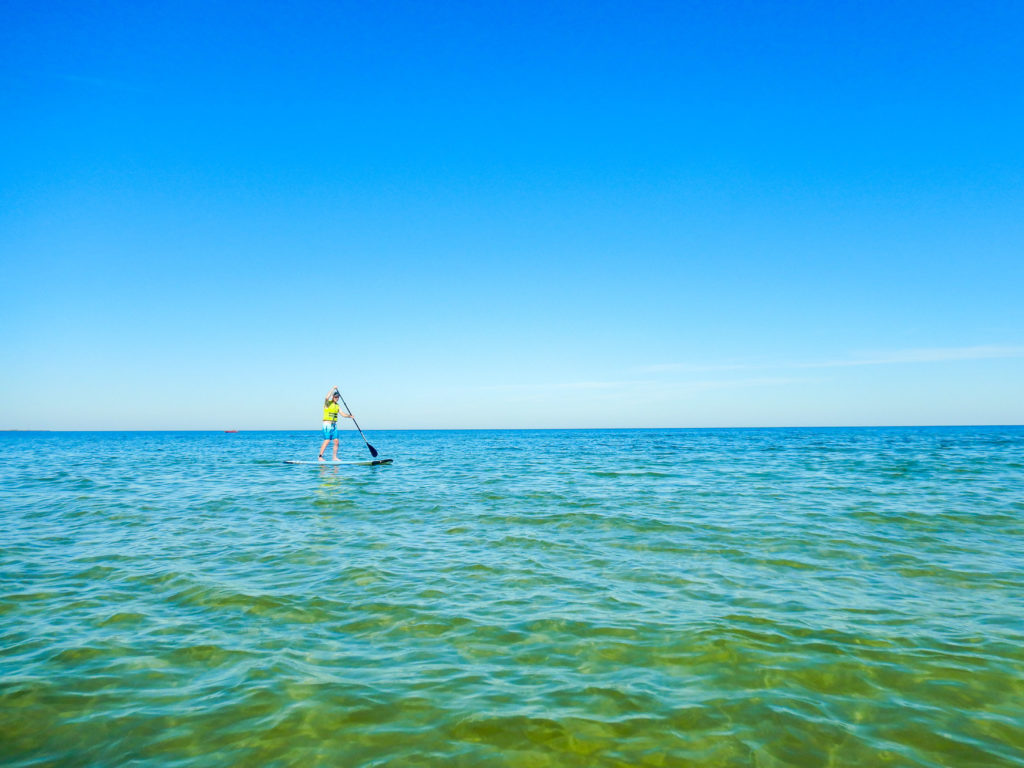 One of the few disadvantages of living on Bornholm is that if you are a skier, it's not easy to go skiing; after all, you must first leave the island…
However, you can count on luck and the fact that it will get really cold, and the northern wind will bring the snow clouds from over the Scandinavian Peninsula.
Then the island's only snow cannon and the island's only snow groomer come into action to prepare the slopes in the island's only ski resort – Borholms Skivenner.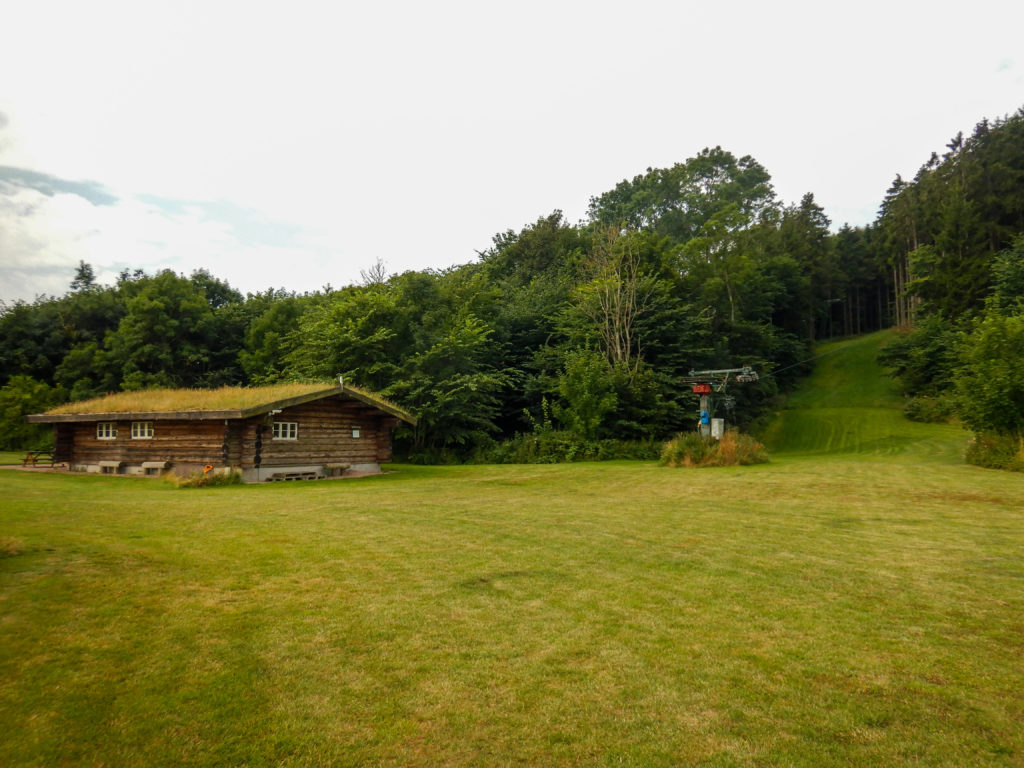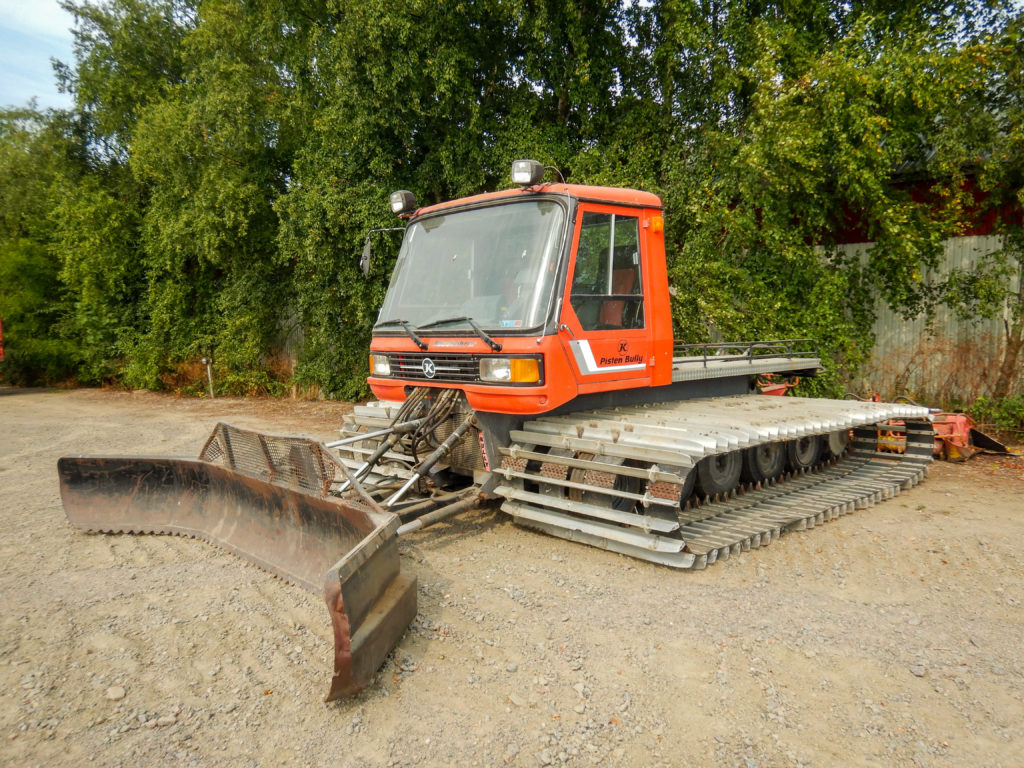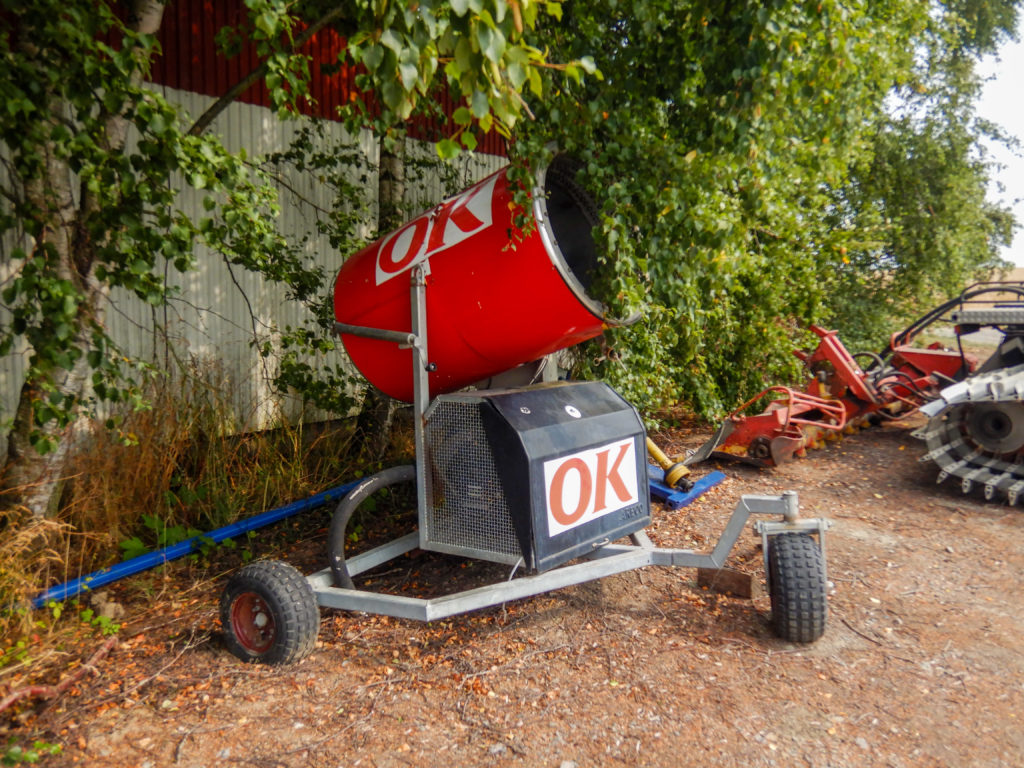 It is not too big, as it consists of a beginners's slope (with beautiful flowers blooming there in summer) and two, few hundred meters long slopes. One is narrow, and the other one is even narrower, with a 100-meter part marked as BLACK!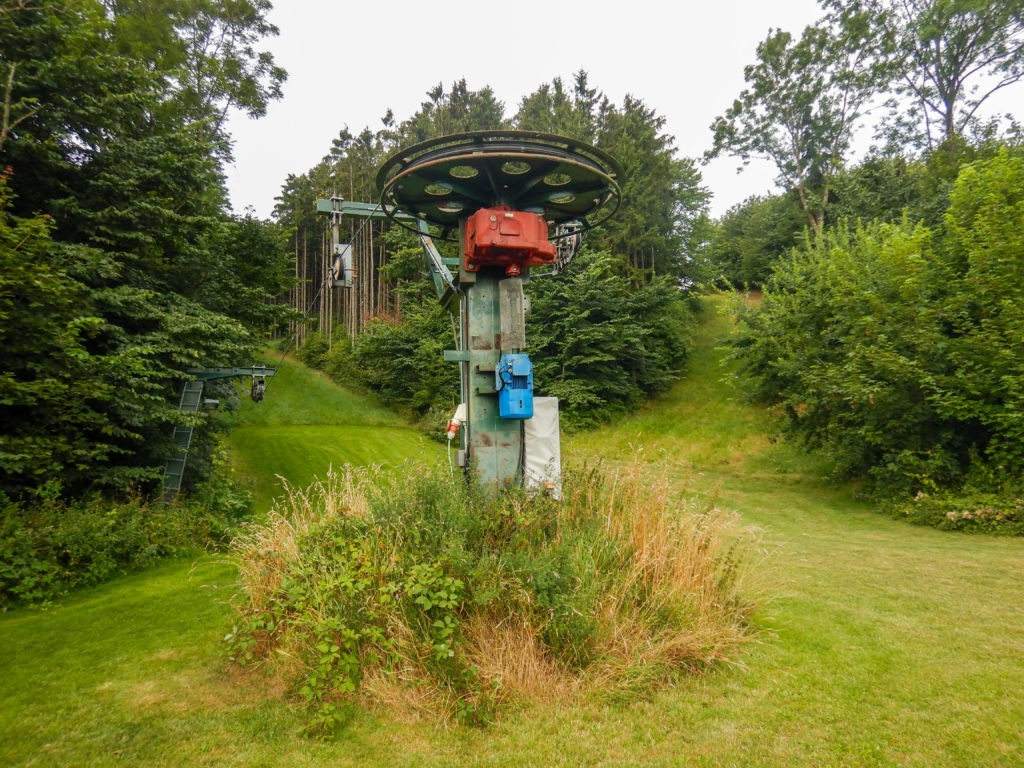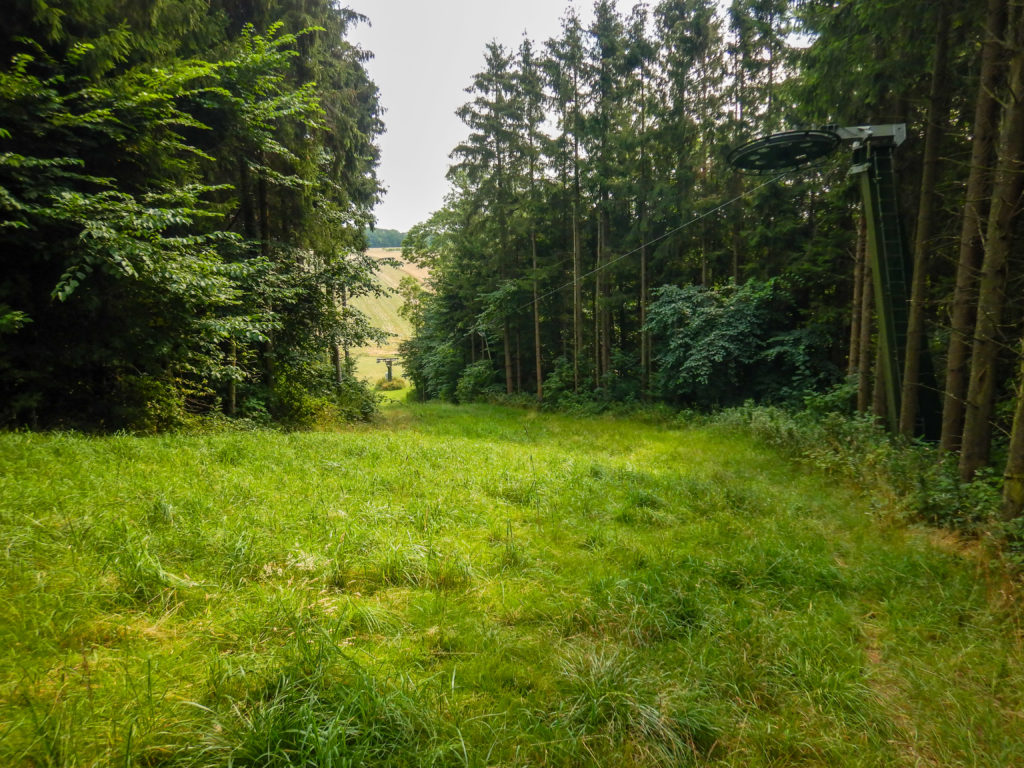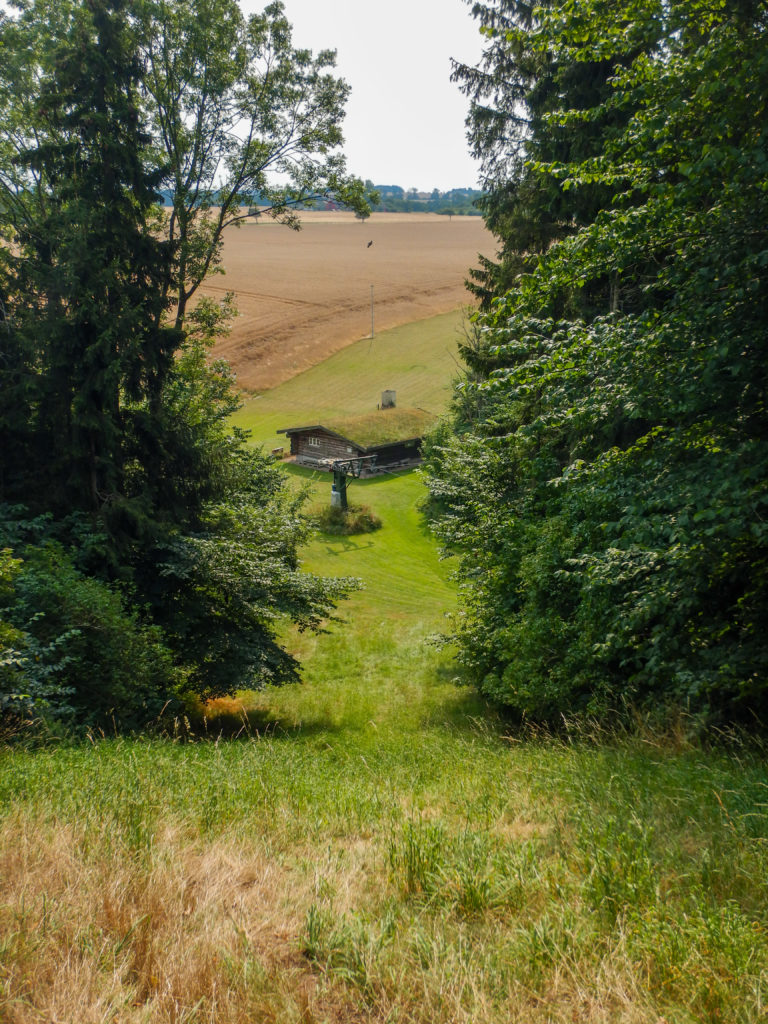 The slopes have a quite nice inclination, so if you thicken your turns, you can probably have some fun skiing. During the (rather short) season there is also a bar and a rental shop. In other words – full service.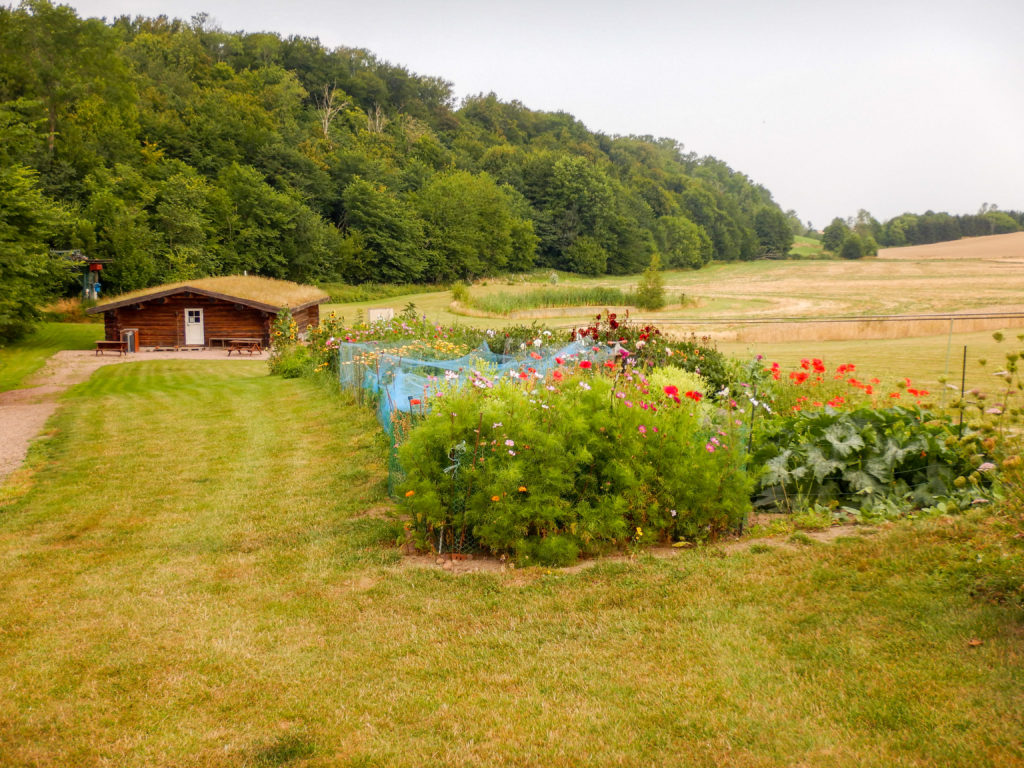 It is worth mentioning that from the upper station there is a view of the Baltic Sea, which adds some splendor to the resort. 😉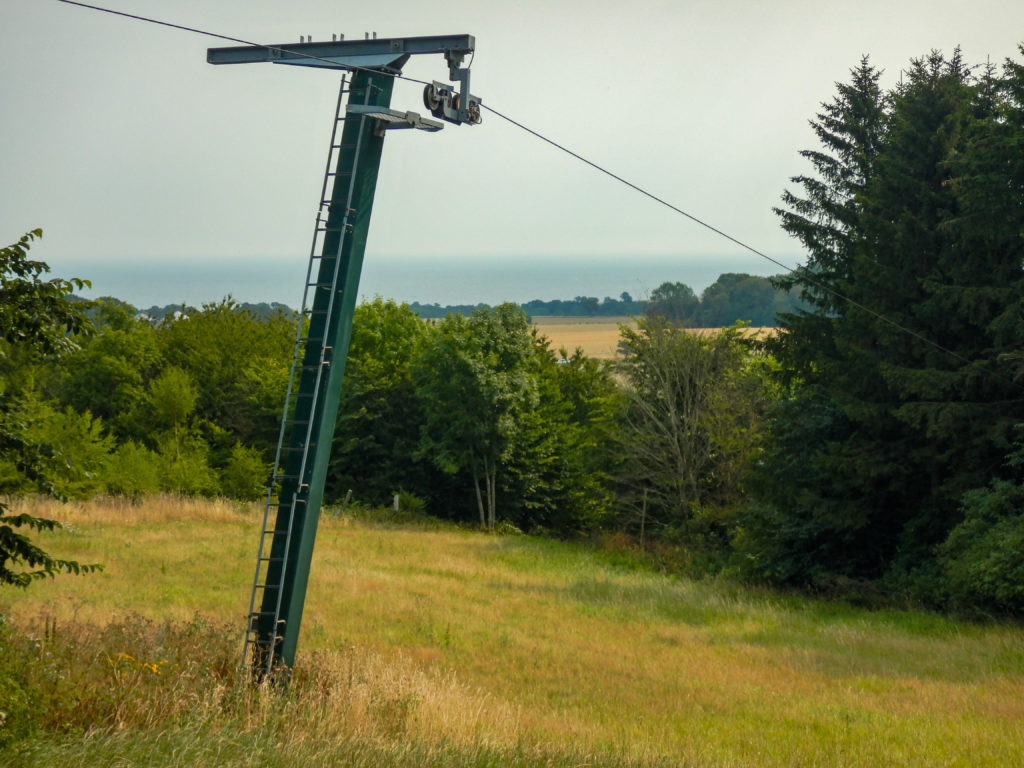 One can therefore say that on Bornholm we can live like in California: sunbathing on the beach on one day and skiing on the other, with the difference that we're not doing it day after day, but in an interval of six months.